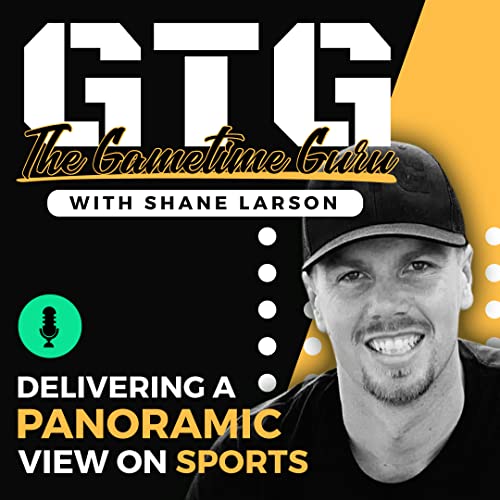 300 Episodes…. Woah! It's been a wild ride producing, hosting, and promoting this show. I've learned a lot along the way! I'm so grateful for the people who have joined the podcast and have supported the podcast from afar!

Whether you've listened to a podcast, been on the show, shared a social media post, left me a review on Apple Podcasts, or any other form of support, I want you to know how much I greatly appreciate you!

The guests I've had, have all been so amazing! The businesses I've connected with for sponsorships and collaborations have all been so helpful, and the followers are fantastic.

What many people don't understand, is what all goes into doing a podcast. It's not just the actual interviews that you conduct. It's the editing process, the marketing of the podcast and reaching out to businesses for sponsorships. It's the social media presence you must create (and find a way to set yourself apart from many others). It's the reaching out and consistently pushing out content, avoiding burnout, and treating each episode as if it's your first episode ever, with the same excitement. It's balancing all of that on top of my full-time job and providing for my family all at the same time!

ALL of this has been part of the amazing journey. From "day 1" where I didn't even know how to edit a podcast, to now, where I create all of my own graphics and creatives for the show, all while doing video podcasts!!

300 Episodes!!! It's been a wild ride! I've learned a ton. But I am still learning, which is what makes this so exciting all around. I'm still learning what the best route would be to try and make sure that other businesses could see the potential in sponsoring my podcast. I'm still trying to find the best way to 'sell myself' with this platform. But I've learned a ton along the way and for that I am super grateful!

If you have NOT seen or heard the podcast, I'm going to encourage you to check it out:

SOCIAL MEDIA FOR THE GAMETIME GURU
Facebook: The Gametime Guru
Twitter: @thegametimeguru
Instagram: @gametimeguru
TikTok: @thegametimeguru

WHERE TO LISTEN TO THE SHOW!!

Apple Podcasts – https://apple.co/2syRPkw
Spotify – http://spoti.fi/2oVVZ36
Stitcher – http://bit.ly/2sR9m90
TuneIn – http://bit.ly/2Fx5UlU